High-Speed 5-Axis Profile Machining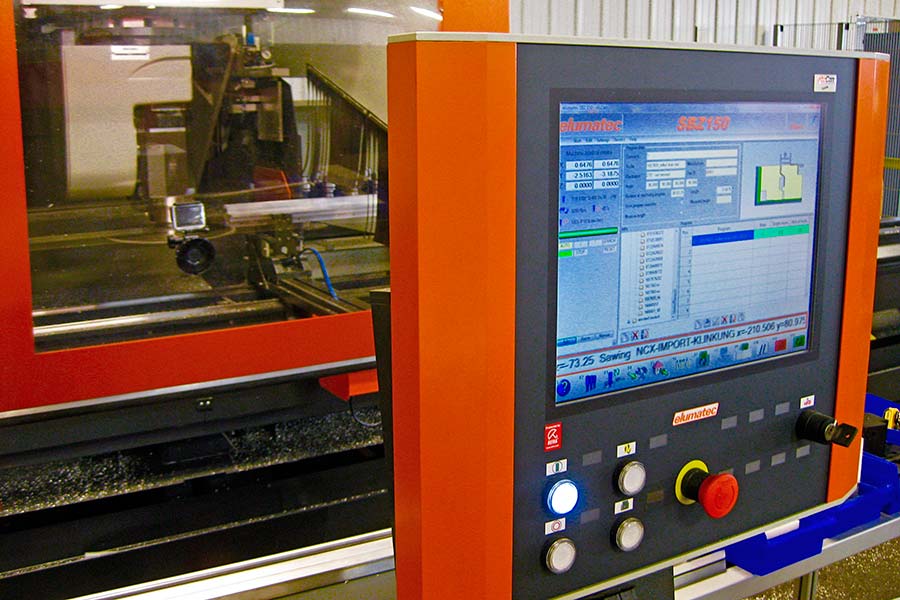 This multi-axis CNC controlled machining center performs all operations, including routing, drilling, tapping, thread-milling, notching and sawing while integrated into one control. With spindle speeds of 24,000 rpm, automated tooling changes and a traverse path of length of 23 feet, this machining center has increased our throughput by reducing multiple set-ups. Accuracy is also enhanced with 3D graphic display and 6-sided machining with no additional set-ups within the machining program.
DMG-Mori Vertical Machining Center
This newly acquired 5-Axis mill and turning center has taken our general tooling capabilities to the next level by expanding into true 5-Axis work and increasing our working envelop to 141 inches in overall length and turning on the same table to diameters of 35 inches.